Ebike battery|Bike battery|Electric bicycle battery
Short Description:
Ebike battery packs has 24V 10AH,8AH, 36V 10AH, 48V 10AH,frog shape,silver fish type,bottle type,drawer type and other shapes,they are green energy eco friendly rechargeable lithium batteries.
Ebike battery features:
1-Longer mileage
2-Higher voltage
3-Higher power
4-Lighter weight
5-Quicker charging
6-Green energy
7-Longer cycle life
E-bike battery is power battery for electric bicycle batteries, in the past lead acid battery is widely used for this application, now in Europe and USA, the environmental protection law had been launched to stop using poisonous battery for ebike, so the rechargeable lithium batteries came to replace lead acid battery, because of it's advantages and eco-friendly material.

Features of new generation Padre lithium battery for ebike:
a-Higher capacity, 2~4 times more than lead acid,it brings longer work time and mileage before next charging
b-Fast charging, it saves lots of time to wait during charging, half time.
c-Lighter weight and smaller size, the new generation LiFePO4 battery can be 30% of lead acid weight with same capacity, it makes the carrying job more easy.
d- Longer life, its cycle life can be 2000 times, at least 4~6 times longer than lead acid battery.
c- Eco-friendly, no pollution will be made out, because of using environmental friendly materials.
What ebike batteries can Padre offer?
By shapes and case
a-Frog type. 24V 8Ah/10Ah, 36V10Ah.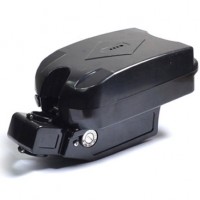 b-Silver fish type.24V 8Ah/10Ah, 36V10Ah.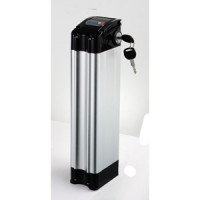 c-Rear drawer type. 36V10Ah. 48V10Ah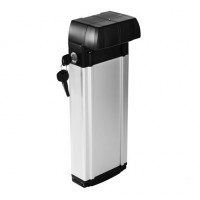 d-Bottle type. 24V 8Ah/10Ah, 36V10Ah.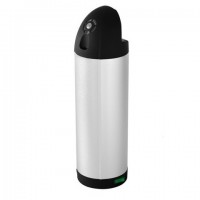 e-Other type

f- OEM custom type
By material and technology
a-LiFePO4 type
b-LiMn2O4 type
Previous:
Tablet pc batteries
Next:
Super batteries|RC lipo battery|high temperature battery|ulthra thin battery
---